Trust Pilgrim Home Inspections for your home inspection in Wilton CT. Our range of services includes real estate buyer's inspections, seller's pre-listing inspections, new home and construction inspections, commercial property inspections, pre-closing inspections, as well as maintenance and safety inspections throughout Wilton, CT. We proudly extend our services to New Haven, Hartford, Litchfield, and Middlesex Counties as well. Rest assured that we consistently surpass Connecticut's standard inspection practices, delivering the most comprehensive and meticulous inspection money can buy!
Home Inspections for Buyers
Are you considering buying a home? Having a buyer's home inspection before closing is crucial. A buyer's home inspection involves an evaluation conducted by a certified and licensed home inspector to assess the property's condition and uncover any potential issues or defects. This inspection's ultimate objective is to give the buyer a comprehensive understanding of the property's condition.
The home inspection is critical in ensuring you are well informed about the property's condition to make decisions during the negotiation process. For example, the inspection report is a valuable negotiation tool. Should substantial issues be uncovered during the inspection, you can request repairs, replacements, or a price adjustment from the seller. In more severe cases, the inspection results may even prompt you to reconsider purchasing.
What if the Inspection Report Reveals Problems?
A home inspection in Wilton CT is a valuable tool to protect your interests and ensure you make an informed decision about a property before you purchase it. It is important to note that no house is perfect. At the end of the home inspection process, we provide a detailed report that describes the physical condition of the property. This report features images and videos highlighting what may need to be repaired or replaced. The information provided in a buyer's home inspection in Wilton CT allows a potential buyer to make an informed decision about moving forward with the transaction. It is not pass or fail.
Did You Know We Inspect Appliances During Your Home Inspection in Wilton CT?
During our home inspections, we test and examine all major appliances, such as water heaters, washers and dryers, dishwashers, refrigerators, freezers, and more. Malfunctioning appliances can pose health and safety hazards. For instance, faulty wiring at the stove is a fire hazard. Additionally, HVAC systems with inadequate filters cannot correctly capture airborne particles such as dust, allergens, and pollutants, leading to respiratory issues. If one or more appliances are in poor condition, buyers can use this information to negotiate repairs, replacements, or price reductions with the seller. Furthermore, we can estimate when appliances might need replacing, helping buyers plan for future expenses.
Including appliances in the home inspection process guarantees that the homebuyer's investment is knowledgeable, secure, and in harmony with their anticipations. This practice delivers essential insights into the property's state, possible expenses, and required measures for upkeeping the appliances in time. Knowing that the home's appliances are functional and safe provides peace of mind to the homebuyer. They can confidently move into the new house, knowing they won't immediately face appliance-related issues.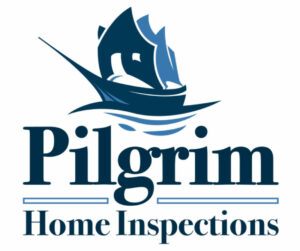 What Our Clients Are Saying:
"Dan was very thorough and answered any questions I had. Highly recommend." – Jesse
"Had my home inspected recently by a wonderful man named Dan. He was extremely professional, knowledgeable and thorough. Showed up on time and made the process seamless. We highly recommend!" – Mikayla
"Extremely detailed, informative, and helpful. He knows exactly what he is doing, and as a first-time home buyer, this is the go-to guy for inspections." – Richard
"Inspector was prompt, friendly and very knowledgeable. He did a thorough inspection and took the time to explain. Would definitely recommend." – Linda
"Dan was excellent, very thorough, and extremely knowledgeable. Communication was great from start to finish. Inspection report was received very quickly." – Luca
"The Inspector arrived on time, and he spotted items that needed attention. Highly recommend." – Kathryn
Schedule Your Home Inspection in Wilton CT
It's our pleasure to conduct your home inspection in Wilton CT. We are available to answer all of your home inspection questions. Our job isn't complete until your questions are fully answered and your concerns are addressed. Contact our company today!
We also service the following Connecticut towns: Southport, Weston, and Easton.