Pilgrim Home Inspections is the leading company for home inspection in Southport CT. We perform real estate buyer's inspections, seller's pre-listing inspections, new home and construction inspections, commercial property inspections, pre-closing inspections as well as maintenance and safety inspections in Southport, CT. We also serve New Haven, Hartford, Litchfield, and Middlesex Counties. We continually exceed Connecticut's standard inspection practices to provide you with the most thorough inspection money can buy!
What if My Home Inspection in Southport CT reveals problems?
It is important to note that no house is perfect. At the end of the home inspection process, we provide a detailed report that describes the physical condition of the property. This report features images and videos highlighting what may need repair or replacement. The information provided in your home inspection in Southport CT report is to allow a potential buyer to make an informed decision about moving forward with the transaction. It is not pass or fail.
Do You Know How Important Septic System Inspection Is?
Septic systems are wastewater treatment systems primarily utilized in areas where sewer systems are unavailable. These systems consist of a septic tank, a large underground container that stores wastewater, and a drain field into which the liquid wastewater flows. Septic systems require regular pumping so solids do not escape into the drainfield, which clogs soil pores.
Septic system inspection is a critical part of owning a home. These inspections help protect the health of the environment and human beings. A malfunctioning system contaminates groundwater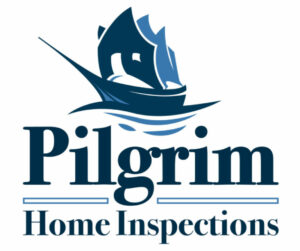 which can lead to the spread of disease. Furthermore, septic inspection prevents costly repairs down the road by detecting problems early.
Radon Inspection
Radon is a colorless, odorless, and tasteless radioactive gas that can seep into homes from the ground, posing health risks when it accumulates at elevated levels. To measure radon levels in a home, a process known as radon testing or radon measurement is performed. One standard short-term method involves using radon test kits. These kits contain radon-absorbing materials, such as charcoal or alpha track detectors, which are exposed to the indoor air. Short-term testing typically lasts 2 to 7 days. After the test period, the kit is sealed and sent to a laboratory for analysis. The lab determines the average radon concentration in the tested area over the specified timeframe.
Importantly, radon levels can vary from one location to another, even within the same neighborhood. Therefore, homeowners and homebuyers should conduct radon testing to ensure their homes are safe from elevated radon concentrations. The results of radon testing from your home inspection in Southport CT report are reported in picocuries per liter (pCi/L), which is a unit of measurement for radioactivity. Since there is no known safe level of radon exposure, the EPA recommends that Americans consider action be taken to mitigate radon exposure in their home for radon levels above 2 pCi/L.
What Our Clients Are Saying:
"Many thanks to Dan for a very thorough inspection of our home and a detailed and clear report summarizing everything! Dan was very responsive (unlike other inspectors who did not respond to messages) and has a clear and efficient system for selecting different options for the inspection.
He also went to the house ahead of time so that radon measurements would be available at the same time as our inspection report (which was ready only a few hours after our appointment). Dan was incredibly thorough (the inspection took longer than we had anticipated, which we took as a great sign of his attention to detail and thoroughness). He also made sure we had a good understanding of the timeline for additional information (e.g., water testing). In summary, we highly recommend Dan for your house inspection needs!" – Torrie
Contact Us for Home Inspection in Southport CT
It's our pleasure to assist in your home buying journey. Our inspectors are available to answer all of your home inspection questions. Our job isn't complete until your questions are answered and your concerns are addressed. Schedule your home inspection in Southport CT today!
We also service the following Connecticut towns: Wilton, Fairfield, and Norwalk.
Did you know our home inspectors offer termite inspections? Contact us today to learn more!