Trust Pilgrim Home Inspections for your home inspection in Norwalk CT. Our range of services includes real estate buyer's inspections, seller's pre-listing inspections, new home and construction inspections, commercial property inspections, pre-closing inspections, as well as maintenance and safety inspections throughout Norwalk, CT. We proudly extend our services to New Haven, Hartford, Litchfield, and Middlesex Counties as well. Rest assured that we consistently surpass Connecticut's standard inspection practices, delivering the most comprehensive and meticulous inspection money can buy!
Home Inspections for Buyers
Are you considering buying a home? Having a buyer's home inspection before closing is crucial. A buyer's home inspection involves an evaluation conducted by a certified and licensed home inspector to assess the property's condition and uncover any potential issues or defects. This inspection's ultimate objective is to give the buyer a comprehensive understanding of the property's condition.
The home inspection is critical in ensuring you are well informed about the property's condition to make decisions during the negotiation process. For example, the inspection report is a valuable negotiation tool. Should substantial issues be uncovered during the inspection, you can request repairs, replacements, or a price adjustment from the seller. In more severe cases, the inspection results may even prompt you to reconsider purchasing.
What if the Inspection Report Reveals Problems?
A home inspection in Norwalk CT is a valuable tool to protect your interests and ensure you make an informed decision about a property before purchasing it. It is important to note that no house is perfect. At the end of the home inspection process, we provide a detailed report that describes the physical condition of the property. This report features images and videos highlighting what may need to be repaired or replaced. The information provided in a buyer's home inspection in Norwalk CT allows a potential buyer to make an informed decision about moving forward with the transaction. It is not pass or fail.
Inspecting the Roof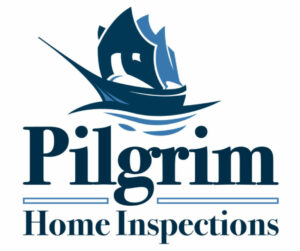 Inspecting the roof of a building holds significant importance as it plays a crucial role in safeguarding the entire structure. A well-maintained roof ensures protection against weather elements, offers insulation, controls moisture, and keeps pests at bay. Considering your roof's indispensable role in safeguarding your house and its inhabitants, we diligently check out the roof during the inspection.
When inspecting roofs, we look for any damage, check the vents and gutters, and use thermal imaging to determine if heat is escaping. These are all essential for identifying critical indicators of roof damage. Roof damage includes irregulars in the roof surface, moss growth, missing or damaged shingles, compromised flashing, and noticeable wear and tear. Early detection of these issues is crucial to prevent further harm to the roof and maintain the home's overall integrity.
We Offer Home Maintenance Inspections
During home maintenance inspections, we will evaluate the condition of your home and identify any repairs needed before they become more significant problems. To maintain the value, safety, and longevity of homes, we generally recommend homeowners have maintenance inspections on an annual, ongoing basis. However, the frequency of maintenance inspections that we recommend can vary depending on the home's age and location and the property's specific needs. During a routine maintenance home inspection in Norwalk CT, we assess the house's interior and exterior, including electrical, plumbing, structural elements, and the HVAC system.
Schedule Your Home Inspection in Norwalk CT
We're here to lend a helping hand by providing comprehensive answers to all your inquiries regarding your home inspection in Norwalk CT. As your trusted home inspector, we believe our responsibility extends beyond mere inspection. Our commitment remains incomplete until we have thoroughly addressed all your inquiries and alleviated any lingering concerns you have. Contact us today!
We also service the following towns: Southport, Fairfield, and Trumbull.