Pilgrim Home Inspections is your leading home inspector in Fairfield, CT. We perform real estate buyer's inspections, seller's pre-listing inspections, new home and construction inspections, commercial property inspections, pre-closing inspections as well as maintenance and safety inspections in Fairfield, CT. We also serve New Haven, Hartford, Litchfield, and Middlesex Counties. We continually exceed Connecticut's standard inspection practices to provide you with the most thorough inspection money can buy!
What if the inspection report reveals problems?
It is important to note that no house is perfect. At the end of the home inspection process, we provide a detailed report that describes the physical condition of the property. This report features images and videos highlighting what may need repair or replacement. The information provided is to allow a potential buyer to make an informed decision about moving forward with the transaction. It is not pass or fail.
Do You Know How Important It Is to Test for Radon?
Radon is a radioactive gas naturally occurring by the breakdown of uranium in soil, rock, and water. It is found in various levels in soil, water, and air. It's only possible to detect with proper equipment. Such equipment includes activated charcoal that absorbs radon gas and is sent to a lab for measurement.
Radon can leak into buildings through openings such as cracks in the foundation. It's essential to test for radon during a home inspection because radon gas decays into radioactive particles that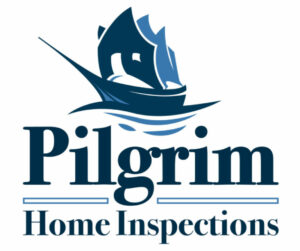 can cause lung cancer. According to the Environmental Protection Agency (EPA), exposure to radon accounts for about 21,000 deaths from lung cancer each year. As your expert home inspector in Fairfield CT, we can detect if your home is exposed to radon.
Contact Your Home Inspector in Fairfield CT
It's our pleasure to assist in your home buying journey. We are available to answer all of your home inspection questions. As your home inspector in Fairfield CT, our job isn't complete until your questions are answered and your concerns are addressed. Contact us today!
We also service the following towns: Southport, Bridgeport, and Easton