Pilgrim Home Inspections consistently surpasses Connecticut's standard inspection practices, delivering the most comprehensive and meticulous home inspection CT residents can rely on. Our range of services includes:
Real estate buyer's inspections

Seller's pre-listing inspections

New home and construction inspections

Commercial property inspections

Pre-closing inspections

Maintenance and safety inspections
Buyers' Home Inspection CT
Are you considering buying a home? Having a buyer's home inspection before closing is crucial. A buyer's home inspection involves an evaluation conducted by a certified and licensed home inspector to assess the property's condition and uncover any potential issues or defects. This inspection's ultimate objective is to give the buyer a comprehensive understanding of the property's condition.
The home inspection is critical in ensuring you are well informed about the property's condition to make decisions during the negotiation process. For example, the inspection report is a valuable negotiation tool. Should substantial issues be uncovered during the inspection, you can request repairs, replacements, or a price adjustment from the seller. In more severe cases, the inspection results may even prompt you to reconsider purchasing.
What if Home Inspection CT Report Reveals Problems?
A home inspection CT residents can count on is a valuable tool to protect your interests and ensure you make an informed decision about a property before purchasing it. It is important to note that no house is perfect. At the end of the home inspection process, we provide a detailed report that describes the physical condition of the property. This report features images and videos highlighting what may need to be repaired or replaced. The information provided in a buyer's home inspection in CT allows a potential buyer to make an informed decision about moving forward with the transaction. It is not pass or fail.
Radon Inspection CT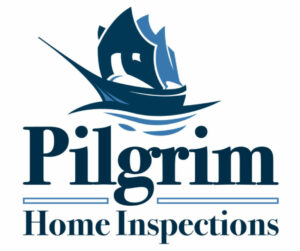 Radon testing before buying a home is an essential part of home inspection CT residents should consider. Radon is a colorless, odorless, and tasteless radioactive gas that can seep into homes through the ground, and prolonged exposure to high levels of radon is a known health risk. Radon is the second leading cause of lung cancer in the United States, and it can be a significant health concern if elevated levels are present in the home. Testing for radon ensures that you know the radon levels in the property you are considering buying. Then, you can take necessary precautions if high levels are detected.
Addressing radon issues can be expensive, so testing before purchasing a home can save you from unexpected future costs. If high radon levels are found during the inspection, you can negotiate with the seller to mitigate the radon problem. Radon testing is a critical step to ensure the safety and well-being of your family in your future home. It can prevent potential health risks and financial burdens associated with radon exposure.
Frequently Asked Questions
Our inspections start at just $400 with no mileage fee and include a complimentary thermal imaging scan. The cost of your inspection will vary based on the square footage of the home, the age of the home, and other factors. Contact us for a quote today!
Home inspections generally take 2 to 4 hours to complete. The duration of a home inspection depends on many factors, such as the size of the home, the condition of the home, and the ability to access certain areas of the home (roof, crawl space, attic, etc.).
Although it is not necessary, we recommend that you attend the inspection. Being present during the inspection gives you the opportunity to ask the inspector questions and seek clarification on any issues identified. This can be particularly helpful for buyers who want to fully understand the condition of the property and any potential maintenance or repair costs. Buyers can use the inspection as an opportunity to learn more about the maintenance and care required for the property because we offer tips and recommendations for keeping the home in good condition. Further, if issues are discovered during the inspection, attending in person can help you negotiate with the sellers more effectively.
Schedule Your Home Inspection CT
We're here to lend a helping hand by providing comprehensive answers to all your inquiries regarding your home inspection in CT. As your trusted home inspector, we believe our responsibility extends beyond mere inspection. Our commitment remains incomplete until we have thoroughly addressed all your inquiries and alleviated any lingering concerns you have. Contact us today!
We proudly extend our services to Fairfield, New Haven, Hartford, Litchfield, and Middlesex Counties, including the following towns: Southport, Fairfield, and Trumbull.
Did you know we also provide sprinkler inspections? Let Pilgrim Home Inspections inspect your irrigation system today so you're in the know when buying your home!