Trust Pilgrim Home Inspections for your home inspection in Trumbull CT. Our range of services includes real estate buyer's inspections, seller's pre-listing inspections, new home and construction inspections, commercial property inspections, pre-closing inspections, as well as maintenance and safety inspections throughout Trumbull, CT. We proudly extend our services to New Haven, Hartford, Litchfield, and Middlesex Counties as well. Rest assured that we consistently surpass Connecticut's standard inspection practices, delivering the most comprehensive and meticulous inspection money can buy!
Home Inspections for Buyers
Are you considering buying a home? Having a buyer's home inspection before closing is crucial. A buyer's home inspection involves an evaluation conducted by a certified and licensed home inspector to assess the property's condition and uncover any potential issues or defects. This inspection's ultimate objective is to give the buyer a comprehensive understanding of the property's condition.
The home inspection is critical in ensuring you are well informed about the property's condition to make decisions during the negotiation process. For example, the inspection report is a valuable negotiation tool. Should substantial issues be uncovered during the inspection, you can request repairs, replacements, or a price adjustment from the seller. In more severe cases, the inspection results may even prompt you to reconsider purchasing.
What if the Inspection Report Reveals Problems?
A home inspection in Trumbull CT is a valuable tool to protect your interests and ensure you make an informed decision about a property before purchasing it. It is important to note that no house is perfect. At the end of the home inspection process, we provide a detailed report that describes the physical condition of the property. This report features images and videos highlighting what may need to be repaired or replaced. The information provided in a buyer's home inspection in Trumbull CT allows a potential buyer to make an informed decision about moving forward with the transaction. It is not pass or fail.
Inspecting the Roof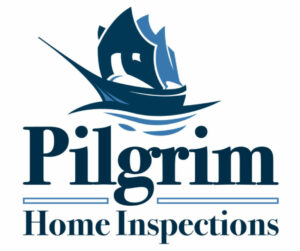 Inspecting a building's roof is paramount as it plays a critical role in safeguarding the entire structure. A properly maintained roof protects against weather elements, offers insulation, regulates moisture, and prevents pests from entering. Understanding the roof's indispensable role in ensuring the safety and well-being of your house and its inhabitants, we conduct a thorough examination during our inspection process.
During our roof inspections, we examine for any signs of damage, assess the condition of vents and gutters, and utilize thermal imaging to identify potential heat loss. These crucial steps allow us to detect critical indicators of roof damage effectively. Some of the issues we look for include irregularities on the roof surface, moss growth, missing or damaged shingles, compromised flashing, and visible wear and tear. Early detection of these problems is of utmost importance as it helps prevent further harm to the roof and ensures the home's overall integrity is maintained.
Did You Know?
A less-known home safety hazard is a clogged dryer vent hose. While most people understand the importance of regularly cleaning the dryer lint trap screen, many are unaware that as clothes tumble in the dryer, tiny fibers and lint particles can escape the lint trap and make their way into the vent hose. Furthermore, issues with the dryer hose may arise due to improper installation. For instance, bends, twists, and long lengths that hinder proper airflow can increase the chance of clogging.
Clogged dryer vent hoses can have several adverse consequences. For example, the dryer may become less efficient, take longer to dry clothes, use more energy, and even become a fire hazard risk over time. You can rest assured that if a home you are about to purchase has any issues with the dryer's vent hose, Pilgrim will find it.
Schedule Your Home Inspection in Trumbull CT
It's our pleasure to assist in your home inspection journey. We are available to answer all of your home inspection questions. Our job isn't complete until your questions are answered and your concerns are addressed. Contact us today!
We also service the following towns: Southport, Fairfield, and Norwalk.