Trust Pilgrim Home Inspections for your home inspection in Westport CT. Our range of services includes real estate buyer's inspections, seller's pre-listing inspections, new home and construction inspections, commercial property inspections, pre-closing inspections, as well as maintenance and safety inspections throughout Westport, CT. We proudly extend our services to New Haven, Hartford, Litchfield, and Middlesex Counties as well. Rest assured that we consistently surpass Connecticut's standard inspection practices, delivering the most comprehensive and meticulous inspection money can buy!
What if the inspection report reveals problems?
A home inspection in Westport CT is a valuable tool to protect your interests and ensure you make an informed decision about a property before purchasing it. It is important to note that no house is perfect. At the end of the home inspection process, we provide a detailed report that describes the physical condition of the property. This report features images and videos highlighting what may need to be repaired or replaced. The information provided is to allow a potential buyer to make an informed decision about moving forward with the transaction. It is not pass or fail.
If your home inspection in Westport CT report reveals problems, you have a few options. For example, you can request that the seller make necessary repairs before the closing. When significant repairs are needed, you can negotiate with the seller to lower the price. The estimated cost of the repairs is typically deducted from the purchase price to develop the new negotiated price.
Sometimes the problems identified during an inspection exceed the buyer's comfort level. For example, an issue might pose a major safety concern. The buyer then has the right to walk away from the deal. It's important to discuss your options with your real estate agent and real estate attorney to find the best action to take in your particular circumstance.
Do You Know How Important It Is to Test for Radon?
Radon is a radioactive gas naturally occurring by the breakdown of uranium in soil, rock, and water. It is found in various levels in soil, water, and air. It's only possible to detect with proper equipment. Such equipment includes activated charcoal that absorbs radon gas and is sent to a lab for measurement.
Radon can leak into buildings through openings such as cracks in the foundation. It's essential to test for radon during a home inspection because radon gas decays into radioactive particles that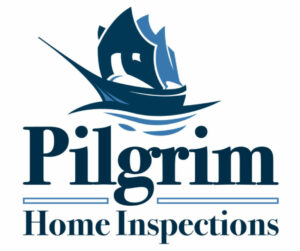 can cause lung cancer. According to the Environmental Protection Agency (EPA), exposure to radon accounts for about 21,000 deaths from lung cancer each year.
We Offer Home Maintenance Inspections
During home maintenance inspections, we will evaluate the condition of your home and identify any repairs needed before they become more significant problems. To maintain the value, safety, and longevity of homes, we generally recommend homeowners have maintenance inspections on an annual, ongoing basis. However, the frequency of maintenance inspections that we recommend can vary depending on the home's age and location and the property's specific needs. During routine maintenance inspections, we assess the house's interior and exterior, including electrical, plumbing, structural elements, and the HVAC system.
Regular maintenance inspections ensure your home is in good condition, which helps it maintain its value. If you plan to sell your home in the future, these inspections are especially important because well-maintained homes attract the most buyers and sell for the highest price. Moreover, a regularly inspected house creates a comfortable living environment and peace of mind for those living there.
Schedule Your Home Inspection in Westport CT
We're here to lend a helping hand by providing comprehensive answers to all your inquiries regarding your home inspection in Westport CT. As your trusted home inspector, we consider our duty unfinished until we have addressed all your questions and alleviated any concerns you may have. Schedule your home inspection in Westport, CT today!
We also service the following Connecticut towns: Southport, Fairfield, and Bridgeport
Did you know our home inspectors offer thermal imaging? Contact us today to learn more!